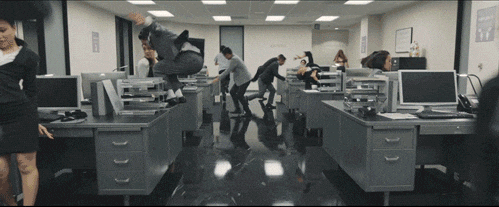 Over the years, I've had hundreds of conversations with executives, managers and HR professionals about people and their performance.   Recurring theme:   entry-level people often lack knowledge of some key success factors for operating in the workforce.
How to Have a Job is a bi-weekly newsletter I've designed to help emerging professionals to bridge some knowledge gaps — with reliable resources, and real talk about success at work.
In organizations of all sizes and types, managers tell me that some recent college grads "don't get it" when they start their first jobs.
This was true for me when I graduated from college, too!  Back then, experienced managers coached me.  These seasoned people saw my peer group as the future of a company that they cared about; they felt responsible to prepare us to lead.
It's different today.   Managers aren't always positioned to coach and train young people.  There are fewer experienced middle managers — especially in startups.  Tenures are shorter, for everyone.  And loyalty?
The result:  when you're new to the workforce, you may be left to fend for yourself.
People have told me about searching online when faced with an important decision or conversation at work.  This is not always a recipe for success, or for career development.
For one thing, The Internet is a terrible mentor, and full of inaccurate advice.
You deserve for someone to step up and tell you what you need to know.  Like:
I'd love for you to sign up and join me.  And please do share the newsletter with people who are new to the workforce, and the people who work with them.
As always, I welcome your suggestions, questions and comments.
©copyright Anne Libby, 2017, 2018